The Complete Newbie Guide to Summoner's War
Table of Contents
Daily Must Do's & Events [A00]
Monthly Events [A01]
The Lingo (Aka. What Does that Mean?)
[A11]What Monsters Should I Keep? [A21]
All About Runes [A31]
Fodder Leveling (Aka. How Do I Level Up Fast?) [A41]
Where Should I Level? [A42]
Arena 101 [A51]
What Should My Arena Team Be? [A52]
Getting Started With Guild War [A61]
What are Guild War Points and Guild War Point Farming? [A62]
Giants, and Dragons, and Liches Oh My! [A71] ---WIP
Intro to ToA & Rift [A80] ---WIP
Leveling Guide [A81]
Elementary Fusion [A82] --- WIP
Frequently Asked Questions (FAQ) [A90]
Complete List of Buffs and Debuffs-
http://summonerswar.zenira.com/guides/buffs_debuffs.php
Daily Must Do's & Events [A00]
Monthly Events [A01]
For more on HOH see

:

http://summonerswar.wikia.com/wiki/Hall_of_Heroes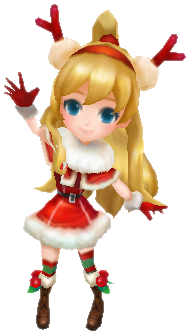 Christmas Ellia 2014 Reward
The Lingo (Aka. What Does that Mean?) [A11]
What Monsters Should I Keep? [A21]
All About Runes [A31]
Fodder Leveling (Aka. How Do I Level Up Fast?) [A41]
Where Should I Level? [A42]


Arena 101

[A51]
Example of Building Buffs in HOH




What Should My Arena Team Be? [A52]
Nuke

– High attack (and at later levels, high speed) teams meant to destroy your enemy in 1-2 turns.

Tank

– High Defense or HP teams meant to outlast your opponent (often relies on towers or dots to kill).

Crowd-Control

(CC)–

A team relying on CC abilities and debuffs to incapacitate your opponent.

Balanced-

Team containing one nuker, Crowd-control attacker, or Dot attacker and a combination of support types such as healers, revivers, buffers, and debuffers.
Getting Started With Guild War [A61]
What are Guild War Points and Guild War Point Farming? [A62]
Joining a guild is easy! Just go into the Community Tab and type in the name of the Guild you want to join!
Giants, and Dragons, and Liches Oh My! [A71]
The Big Blue Giant
While I made this mostly for B10 teams, I've found that all Giants teams follow the same basic formula for success and what will change are:





What a F2P Giants Team Looks Like
The Dastardly Dragon
Domain of the Lich King (Necropolis)
Example of Monsters Suitable for a Necropolis Team
Intro to ToA and Rift Raids [A80]
Tower of Ascension
Example of Toa 100 Farmable Team
What is ToA?
ToA Strategy
Frequently Asked Questions (FAQ) [A90]
Feeding a monster another monster of the same unawakened name (ie. Feeding Wind Fairy to Neal).

Feeding a Devilmon to a monster (recommended only for 4* natural monsters).
Sanctum of Energy, Totem, and Towers are more advanced choices once you start becoming more competitive in arena.